The reception
at our 4-star family campsite in Ruoms
If you have any questions about your stay at La Grand'Terre, a 4-star campsite in Ruoms, or about booking, arriving or leaving, our reception desk will be happy to help.

Reception office opening hours: December: see website or Facebook page
January to March: Monday to Friday (closed Friday afternoons) 9:00 to 12:00 and 14:00 to 18:00
April to June and September: daily from 9:00 to 12:00 and from 14:00 to 19:00
July and August: daily from 9:00 to 12:00 and from 14:00 to 20:00, Saturday and Sunday from 9:00 to 20:00
During the campsite's opening period, you'll find a tourist information corner with brochures and maps of the region, a library with books and magazines, and you can also come and find out about and book various sporting activities such as canoeing down the Ardèche or canyoning.

Languages spoken at campsite reception: French, Dutch, English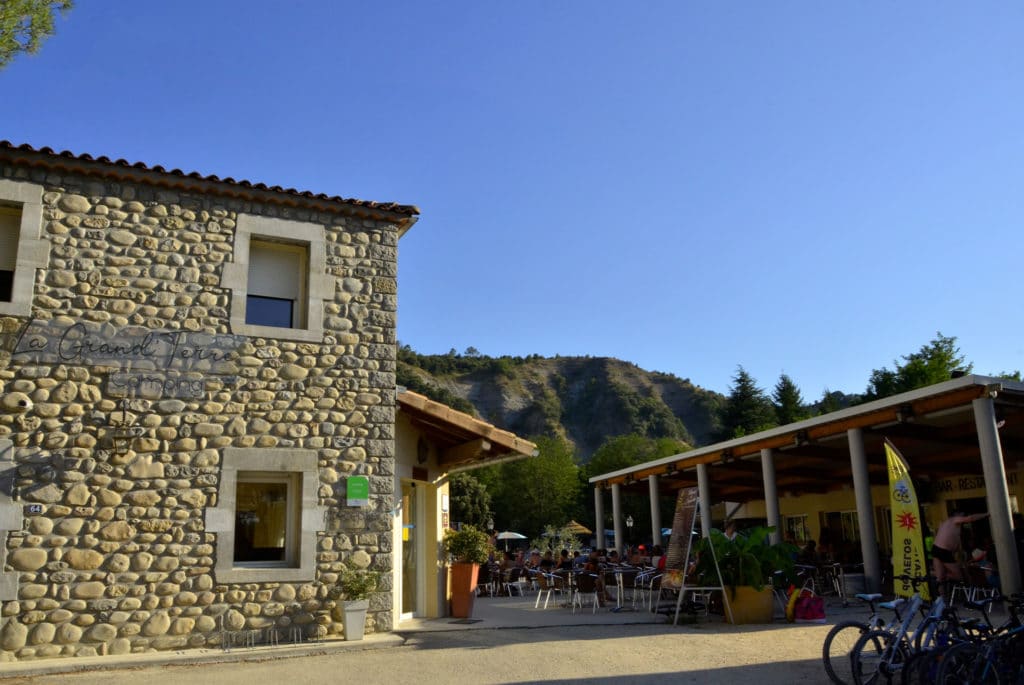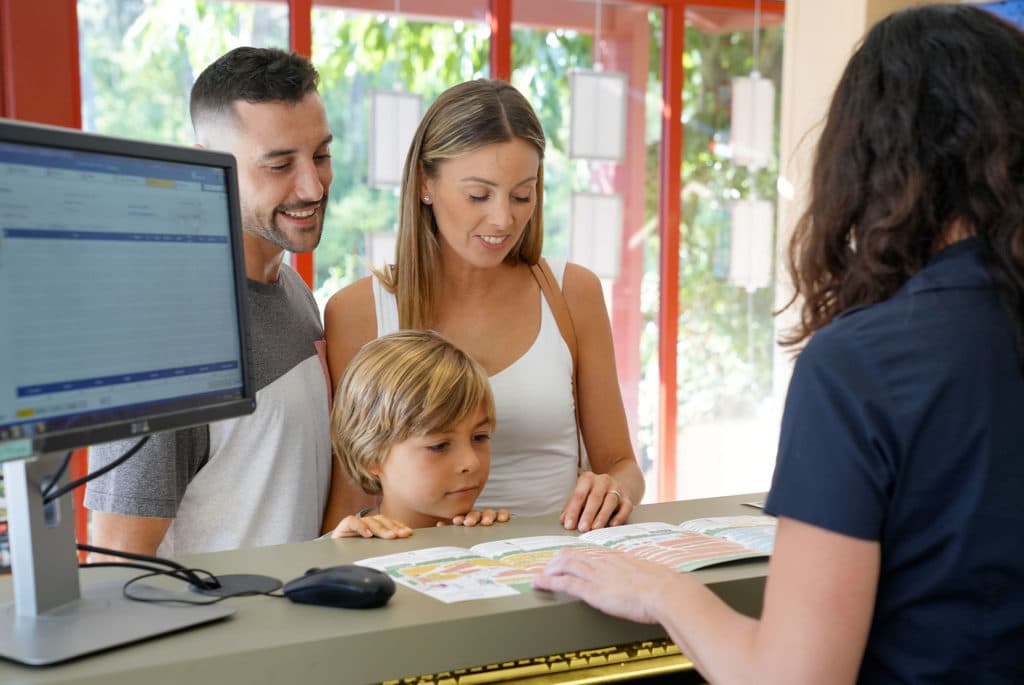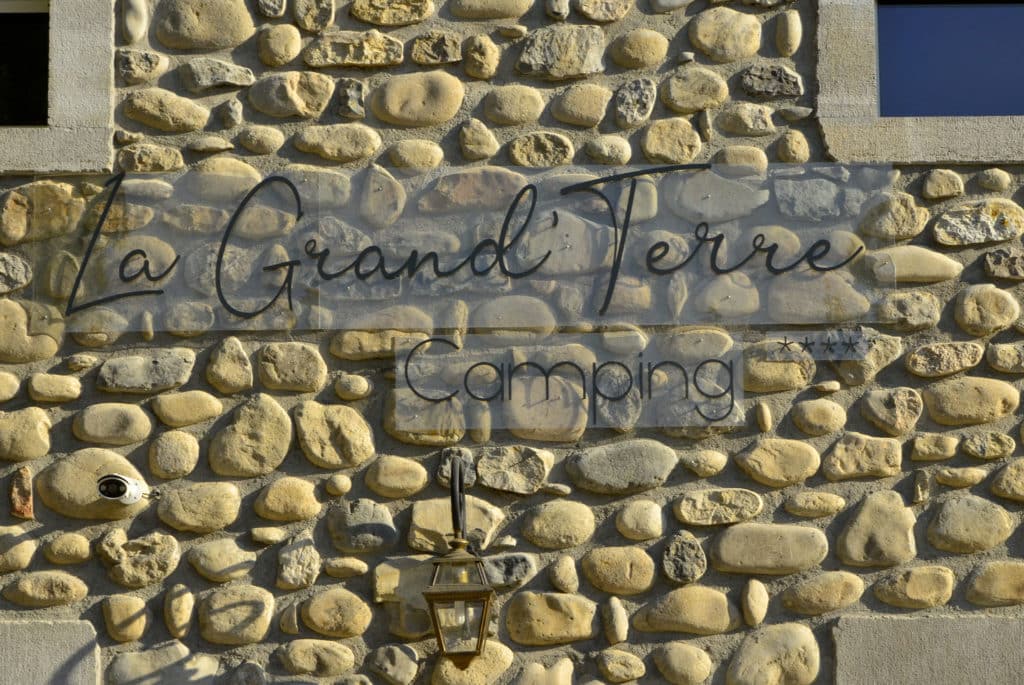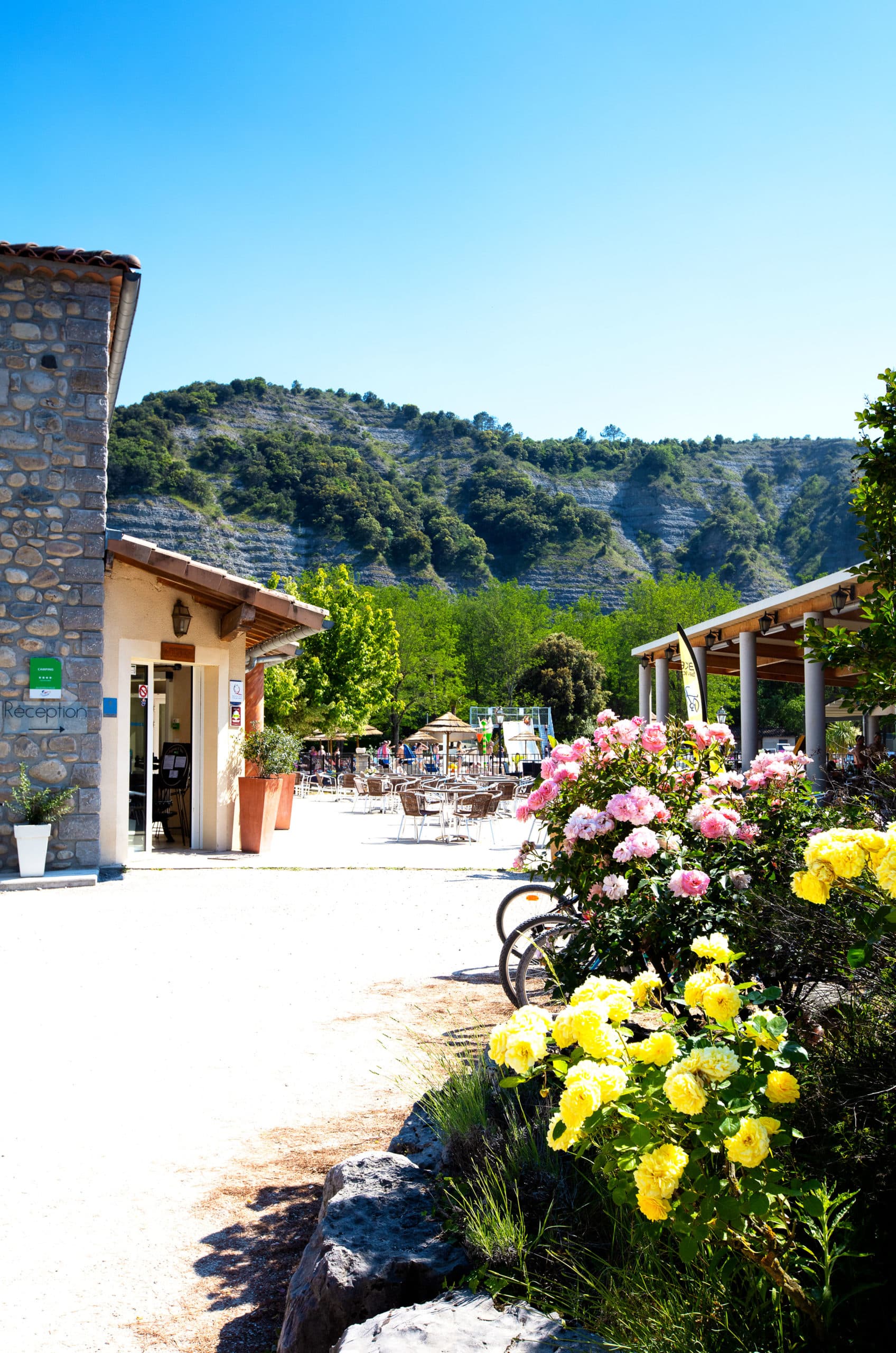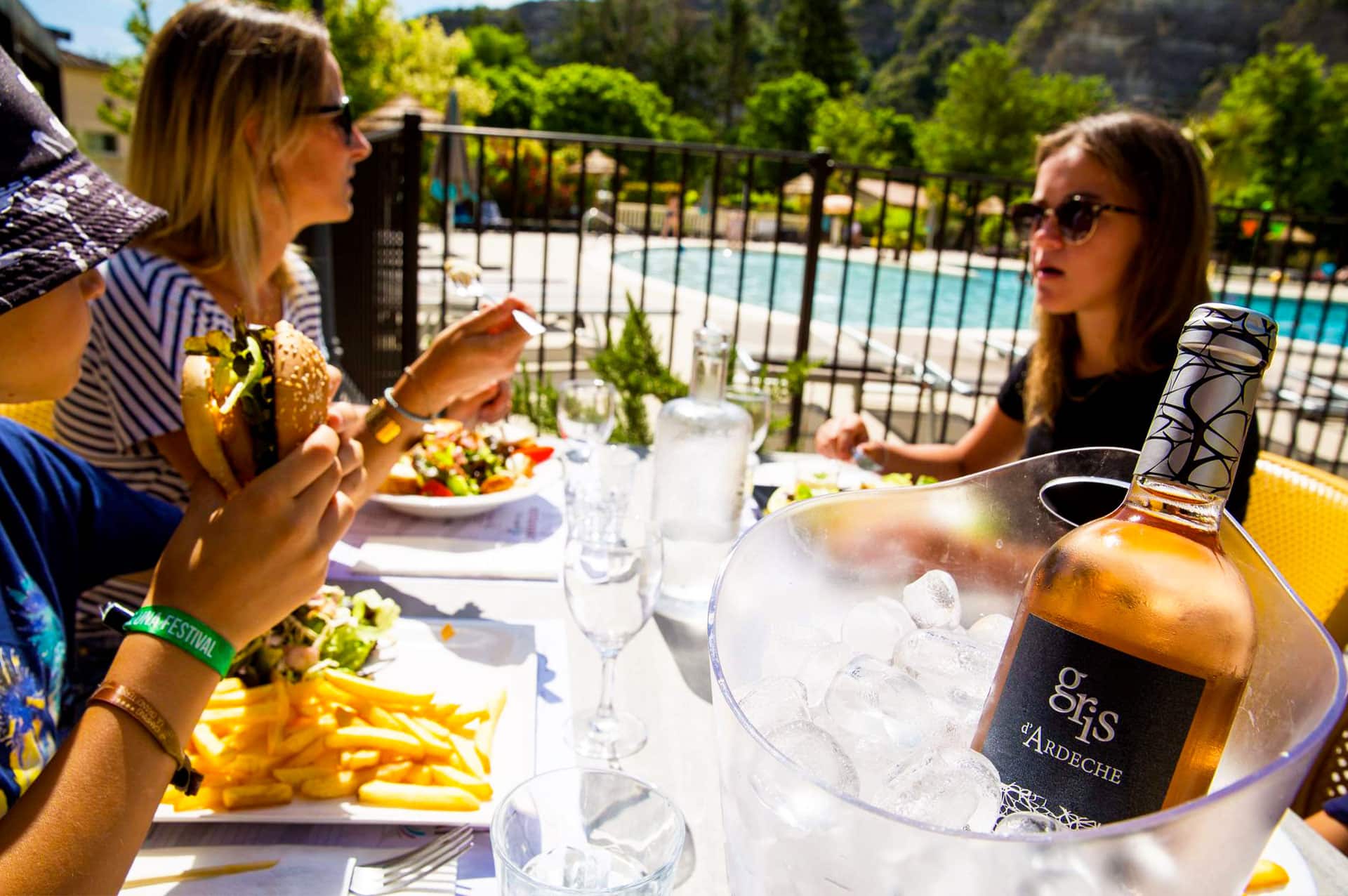 The Bar / Restaurant
at our campsite in Ruoms
The restaurant at our campsite in Ruoms offers traditional cuisine with salads, meats, pizzas, pasta and homemade desserts, as well as snacking with sandwiches, pizzas, French fries, salads… Table service or takeaway.
For groups, cousinades, sports breaks, reunion weekends, company weekends or other, please contact us for a range of options: half-board, full-board, themed meals…
Our bar offers a wide range of drinks, cocktails, ice creams and breakfasts. At the bar, you'll find an area with free Wi-Fi connection.
Heated pools, aquatic area
and private riverside beach
Our heated swimming pool has wide sunbathing areas and a paddling pool with slide for the little ones. It is open every day from 10.00 am to 8.00 pm during the entire campsite opening period. Please note, however, that only swimming trunks are permitted, and that you must wear the wristband issued on arrival. You'll also discover the benefits of our water park with jacuzzi and our private beach on the banks of the Ardèche.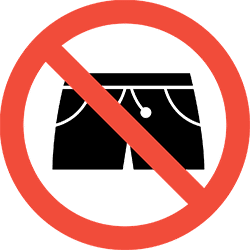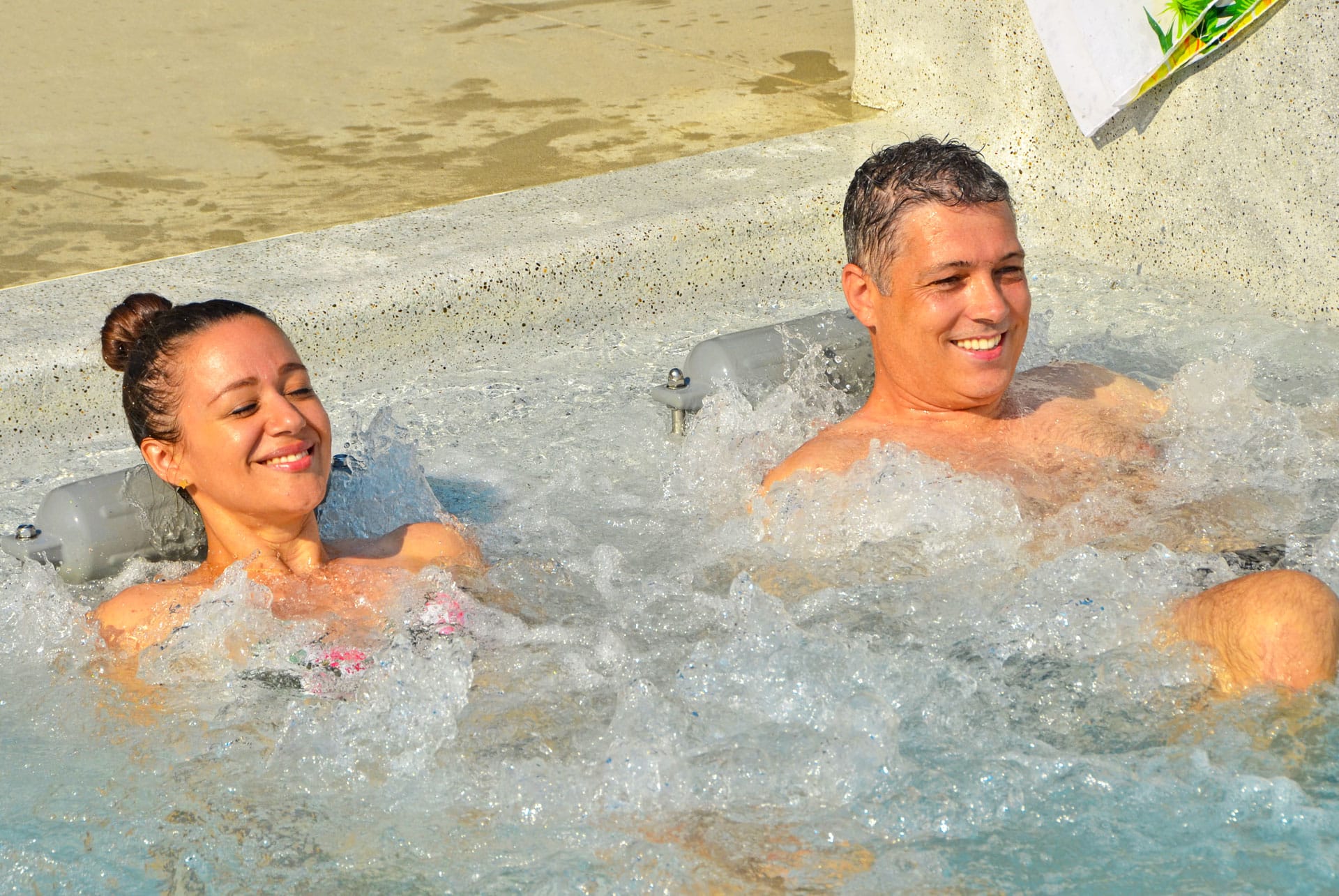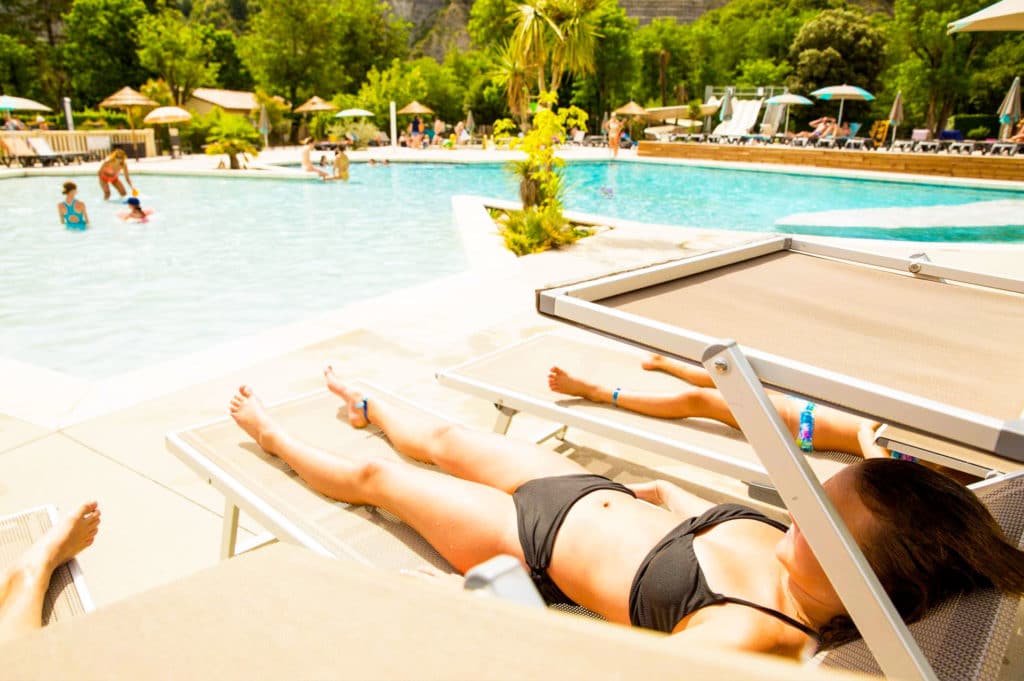 Wifi
a connected campsite
We offer free bar service. You can order drinks, snacks and ice creams. Service on pitches and in mobile homes is subject to a charge. We offer different packages, by the hour or unlimited. You can choose the package that best suits your needs.
The hourly package is ideal if you want to enjoy the service for just a few hours. The unlimited package is ideal if you want to enjoy the service for the duration of your stay.
For more information, please ask our staff.
The grocery
grocery
In our grocery store, you'll find bread and pastries baked on the premises, newspapers and magazines, a full range of everyday products, fruit and vegetables from a local producer, fresh produce, postcards and stamps, ice bread, ice cubes and toys. But also local products such as honey, jams, olive oil, chestnut cream, terrines and wines.
The grocery store is open from April to September.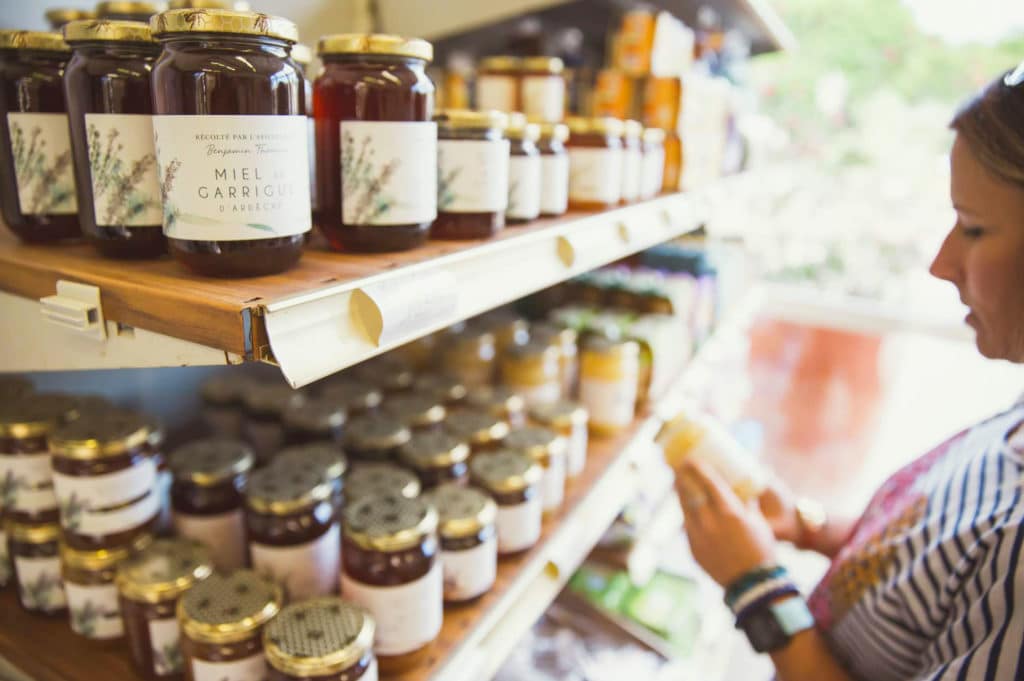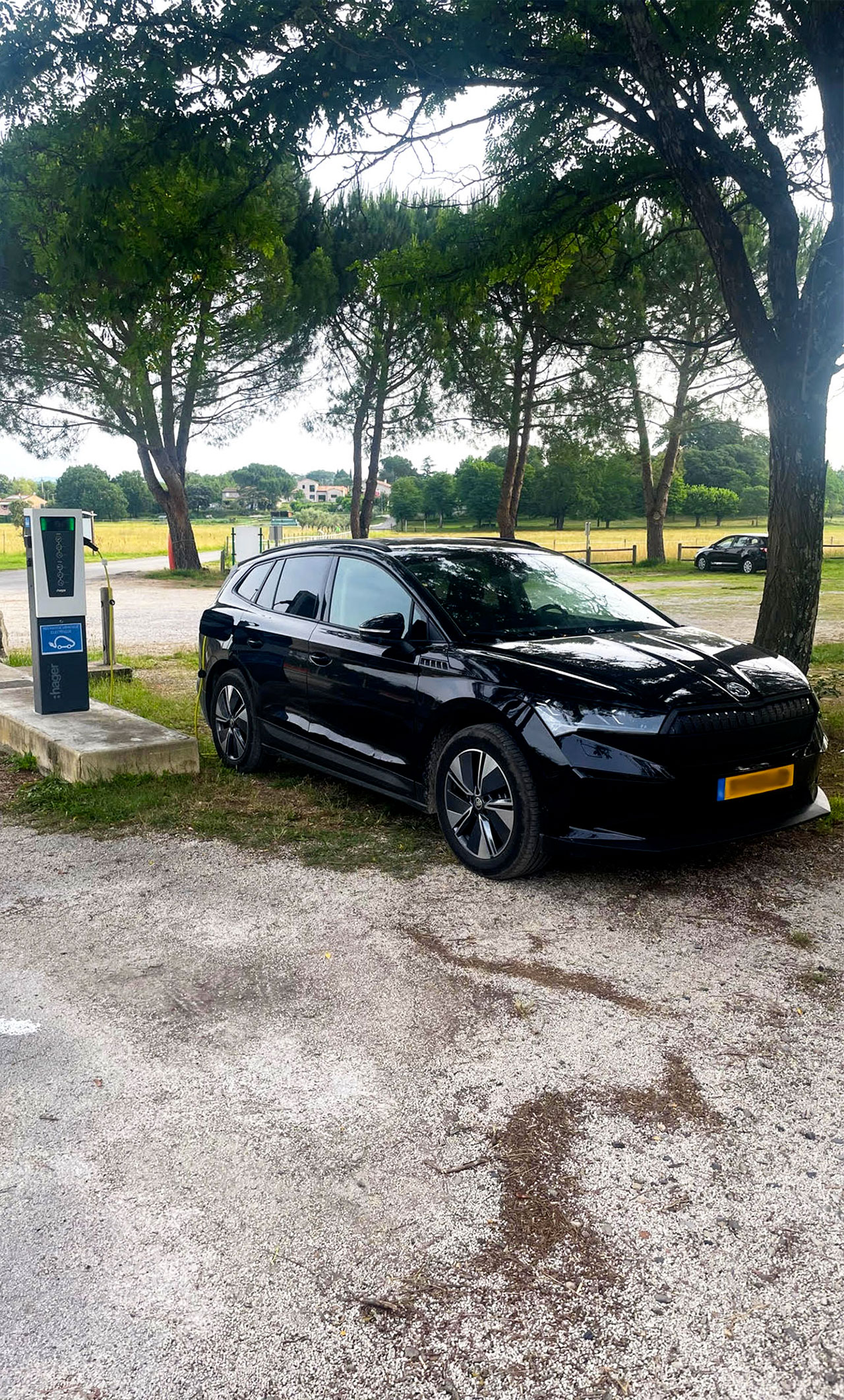 Other services
for a practical, eco-friendly stay

At the heart of our establishment, we make it a point of honor to offer you a complete and practical experience to make your stay as pleasant as possible.
For your laundry needs, our launderette is at your disposal with tokens available at reception for the washing machines and dryers. Ironing facilities are also available for your convenience.
For hiking and adventure enthusiasts, mountain bikes are available for hire to explore the surrounding area. We take care of sending and receiving your mail to keep you connected with your loved ones. We also offer sports equipment on loan and board games for relaxing moments.

We also provide charging stations for electric cars, to support environmentally-friendly mobility. Located in the campsite parking lot, they are accessible 24/7. The terminals are compatible with most electric cars and work with Freshmile software. Recharging time depends on the power of the terminal and the car's battery.

For convivial outdoor moments, you can rent a gas barbecue for successful meals with friends or family, or take advantage of the wood-fired communal barbecue. Whether on vacation or on business, we're committed to making your stay memorable, convenient and environmentally friendly.

Finally, Laurence, wellness massage practitioner at La Grand'Terre in Ruoms, welcomes you every day for Californian, Ayurvedic, Swedish, Kobidos massages and more, in a warm and welcoming space, for a moment of letting go and well-being, with the added bonus of a massage by the river!

Contact laurence on 06 42 92 58 75 or by e-mail
To rent a fridge, please contact Fri-Loue :
06 17 61 12 29
06 68 34 56 06
04 75 39 70 56
friloue@gmail.com

www.friloue-location.com