Swimming pools and aquatic areas
in a family-friendly campsite
Camping La Grand'Terre is located in the commune of Ruoms in Ardèche, near Vallon-Pont-d'Arc and the Ardèche Gorges. As a member of the "Camping Qualité" label, we offer a range of activities in our aquatic area, as well as on our private beach on the banks of the river Ardèche, which runs alongside the campsite.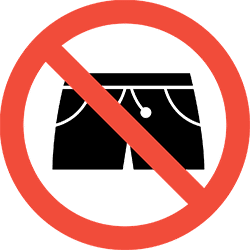 Take a dip in one of our pools with slide
of our 4-star campsite
If you're looking for a campsite in the Ardèche with heated swimming pools, or a campsite with a waterslide and pentagliss, our water park will be just what you're looking for. There's no better way to spend a great family vacation than swimming in one of our large hot-water pools (2 heated pools), while taking part in the many aquatic activities on offer, such as aquagym classes.

And to keep the little ones happy, our campsite pools also feature paddling pools, slides and pentaglides for children, and water games.

The swimming pool is open during the entire campsite opening period, every day from 10:00 am to 8:00 pm. Bermudas and shorts are not permitted. Bathing trunks compulsory.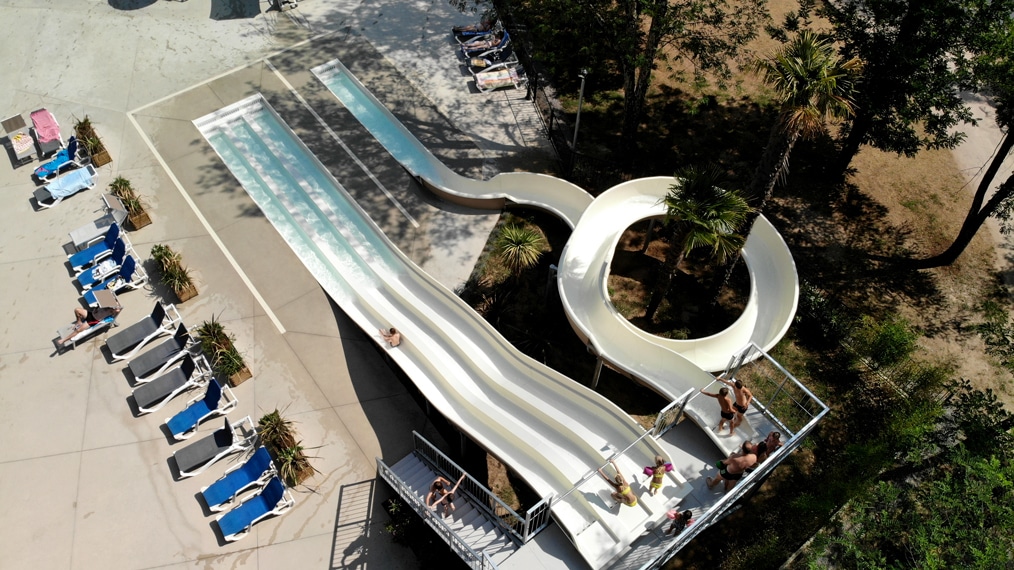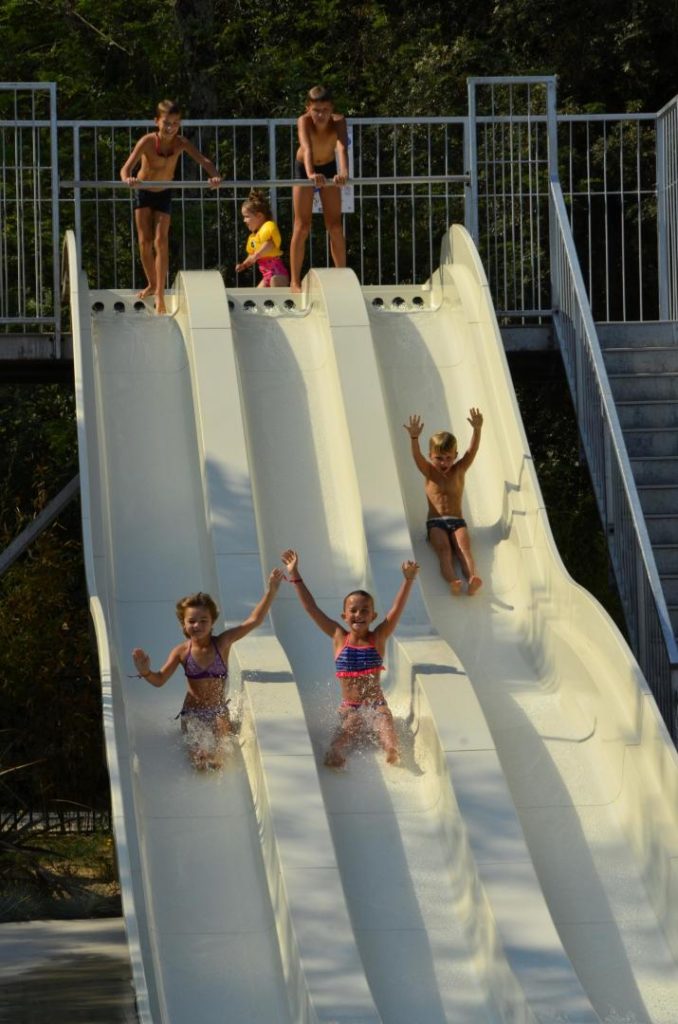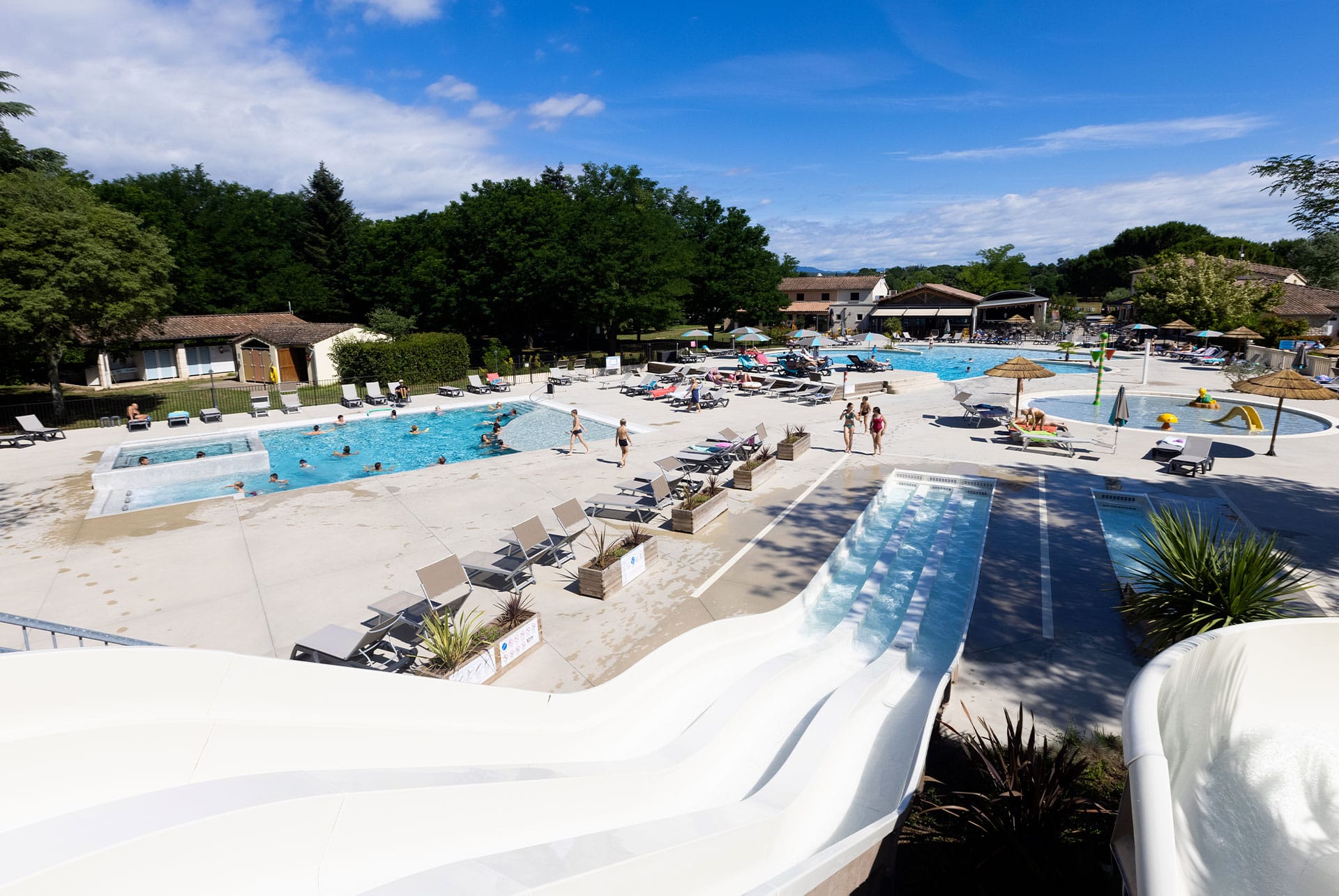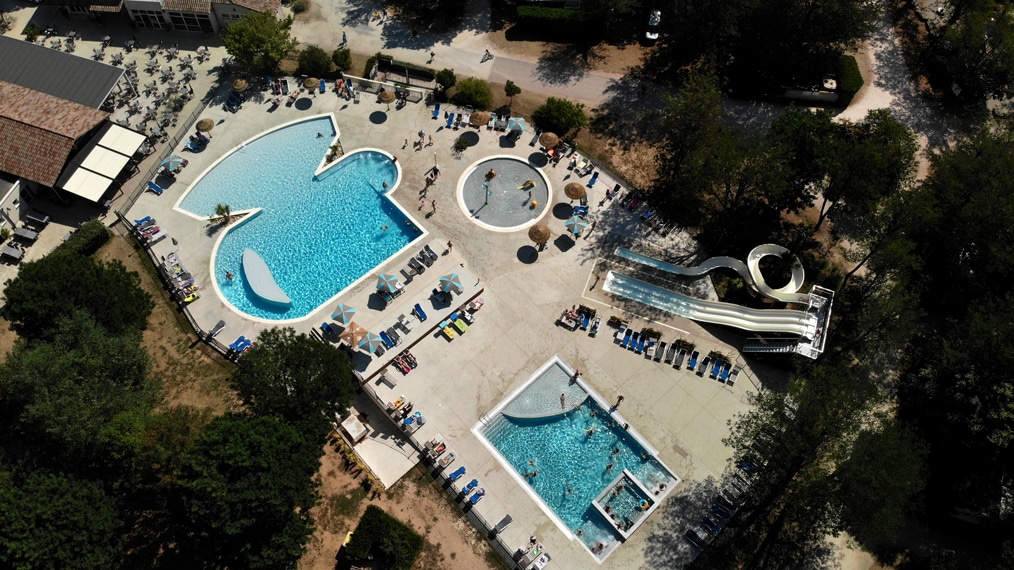 Discover the aquatic area
at our campsite in Ruoms
A swimming pool, jacuzzi and spa area

Dreaming of a campsite with a water park? That's good news, because our water park, suitable for young and old alike, has been welcoming you to your favorite family campsite since 2019. You'll be able to play all kinds of water games. You'll find two heated pools, two paddling pools (one with water games), a Jacuzzi, a balneo area, 1 slide, 3 pentagliss and hydromassage benches… everything to please young and old alike.
Campsite with private beach
water park and pools with slides
Camping La Grand'Terre has two heated swimming pools, with slides and paddling pools for your children. You'll find them in our new water park, which has deckchairs so you can relax after a swim.

What's more, our campsite has direct access to the river Ardèche via a private beach. From here, you can swim, fish and, of course, enjoy a siesta in the sun.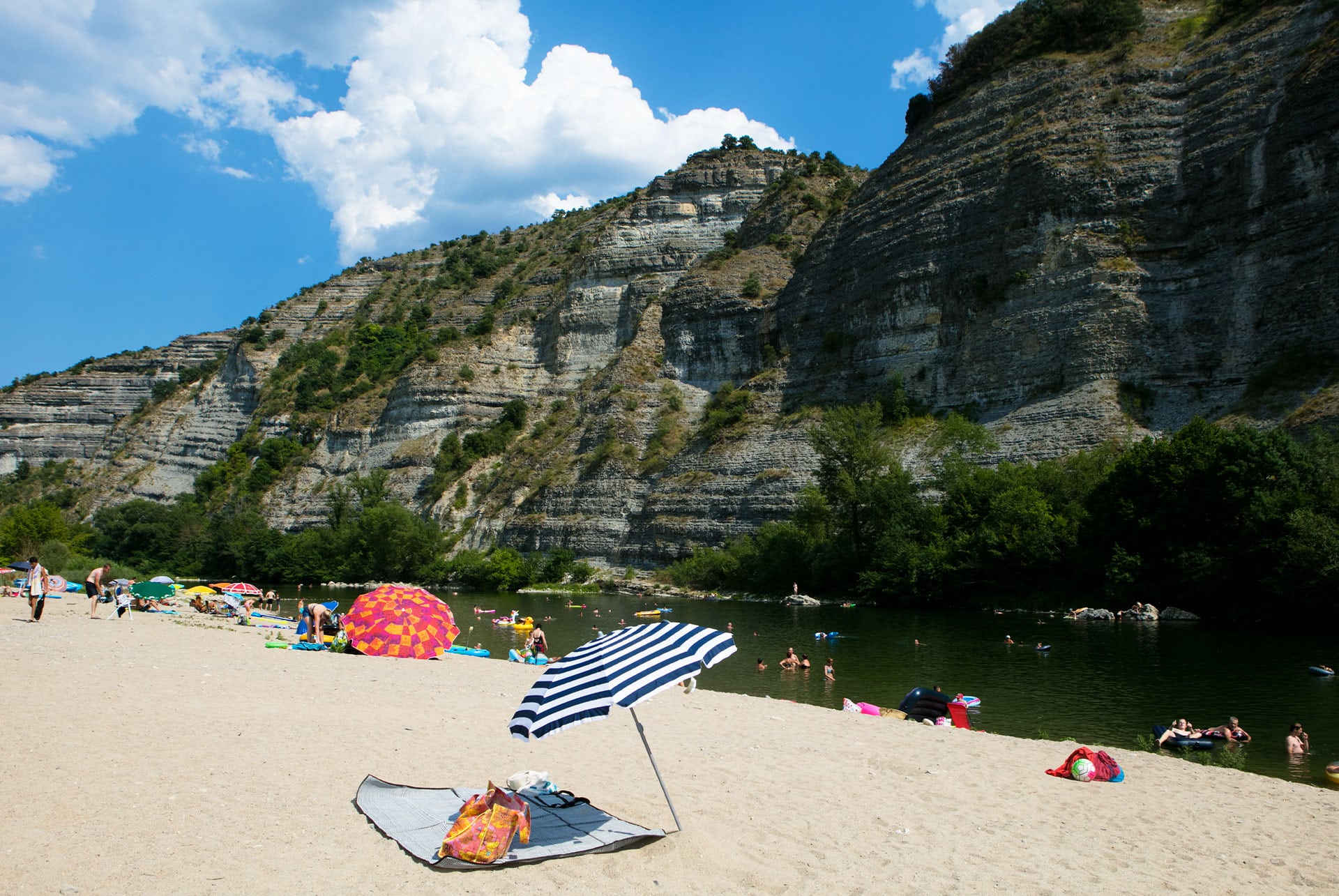 Our private beach
on the banks of the river Ardèche
Perhaps you prefer a natural water source? Not a problem: our 4-star campsite has a lovely private beach on the banks of the Ardèche river. The whole family has direct access to the river, where they can enjoy a variety of activities such as swimming, fishing or canoeing… or a nice siesta with their feet in the water, admiring the scenery!

Take advantage of your vacation at camping La Grand'Terre to play canoe explorer.

And to spice up your stay at our campsite, there's nothing like canoeing down the Gorges de l'Ardèche: an outing organized by Base Nautique du Pont-d'Arc. Book your tickets on site and set off from the campsite's beach before heading down the river for 15 kilometers to Châmes. A shuttle will then take you back to your campsite, where you can enjoy the swimming pool or refresh yourself at the bar.

The minimum age for this activity is 7, and everyone must be able to swim.
a well-deserved break on a deckchair. But if you haven't had enough time in the water, all you have to do is have a good time in one of the Jacuzzis!