Our restaurant La Grand' Terre in Ruoms
will delight the whole family
To help you make the most of our 4-star campsite in the commune of Ruoms, we offer a friendly bar-restaurant with a variety of cuisine. Traditional dishes, pizzas, pastas, meats, salads, sandwiches, French fries, homemade desserts: there's plenty to choose from. Take a seat on the terrace and let our chef introduce you to the Ardèche in his own way!

tel: 04.75.39.74.45 – reservations recommended
Regional products
for healthy, simple and tasty cooking
The restaurant at our campsite in Ruoms offers all kinds of simple dishes, typical or not of the Ardèche. Whatever the meal we cook, we always make a point of using local ingredients to ensure the quality of our products.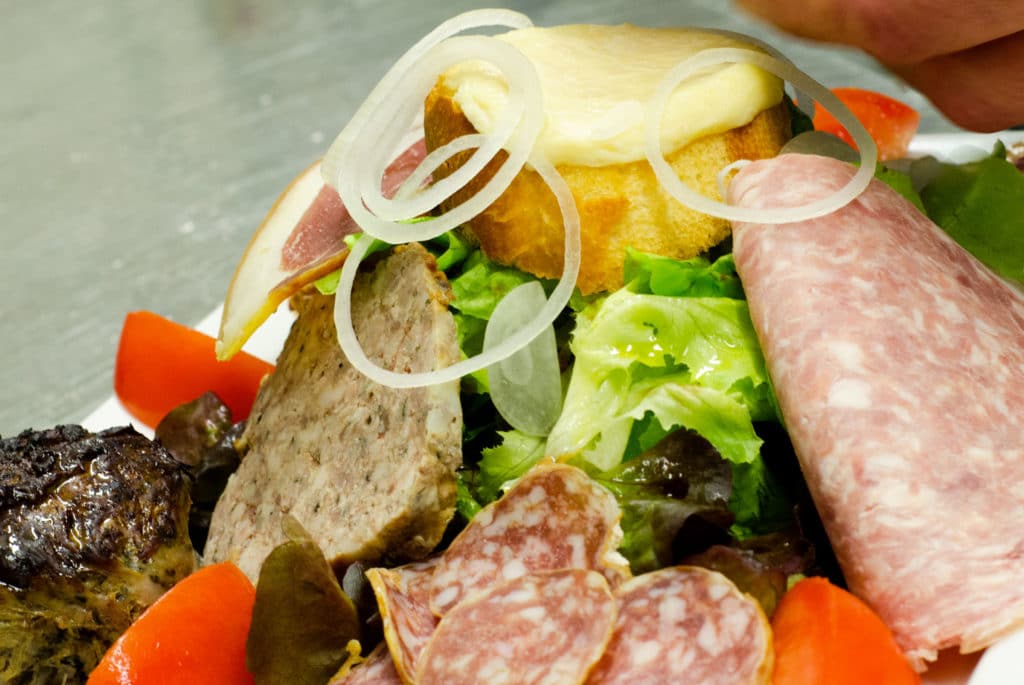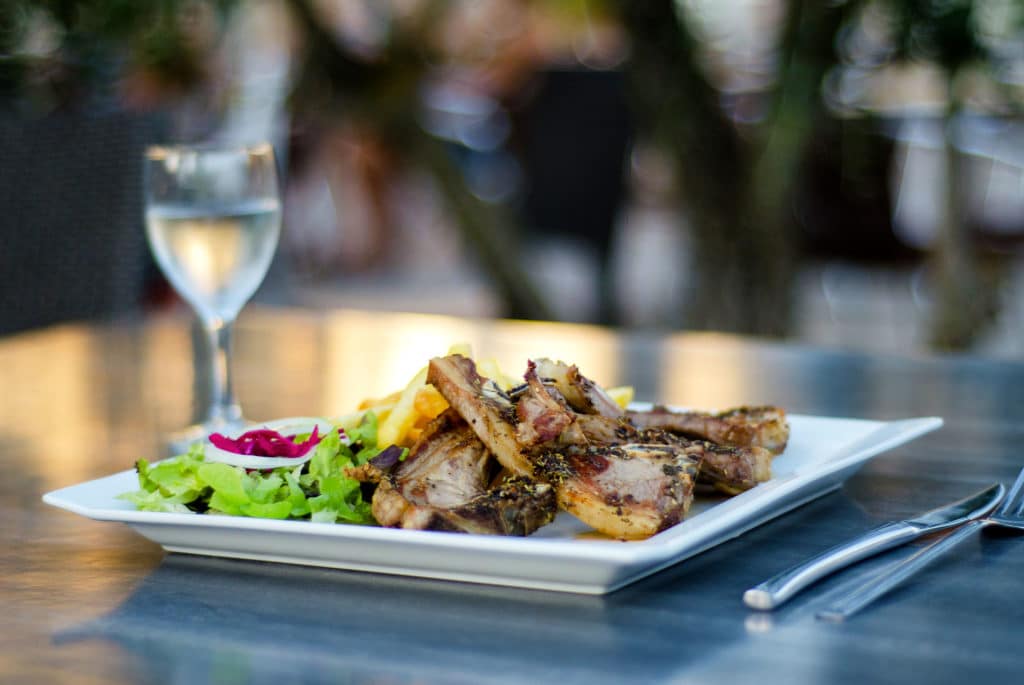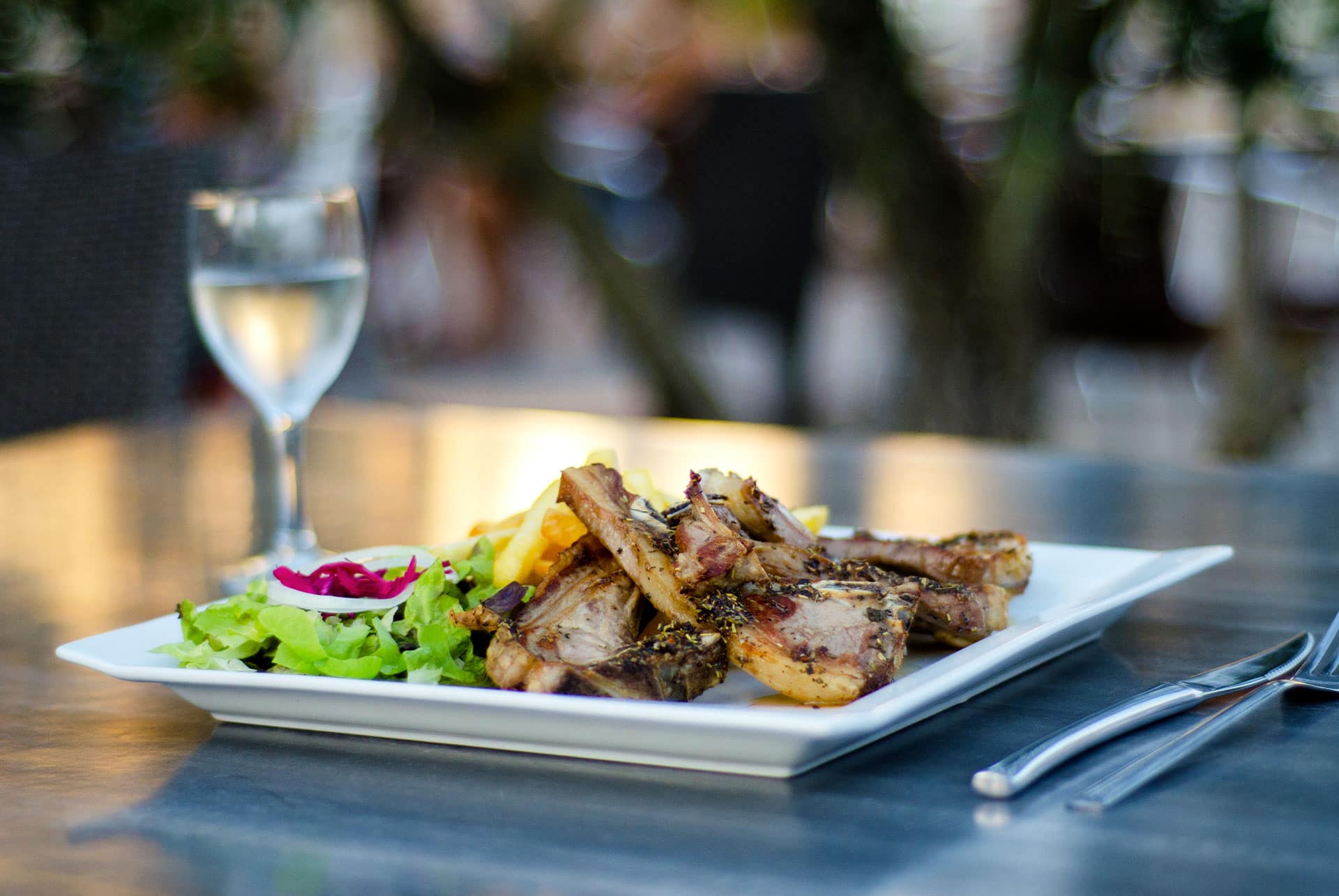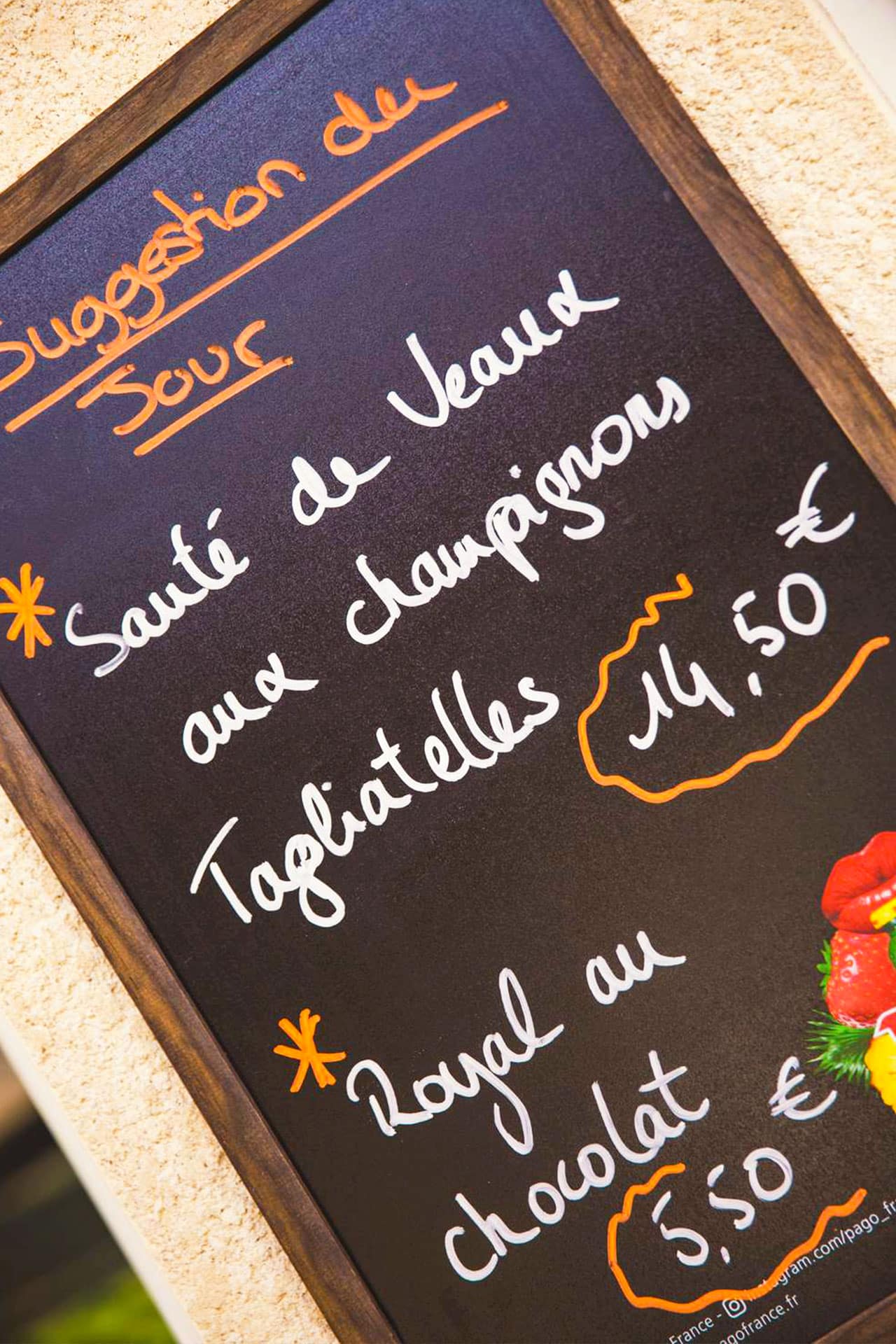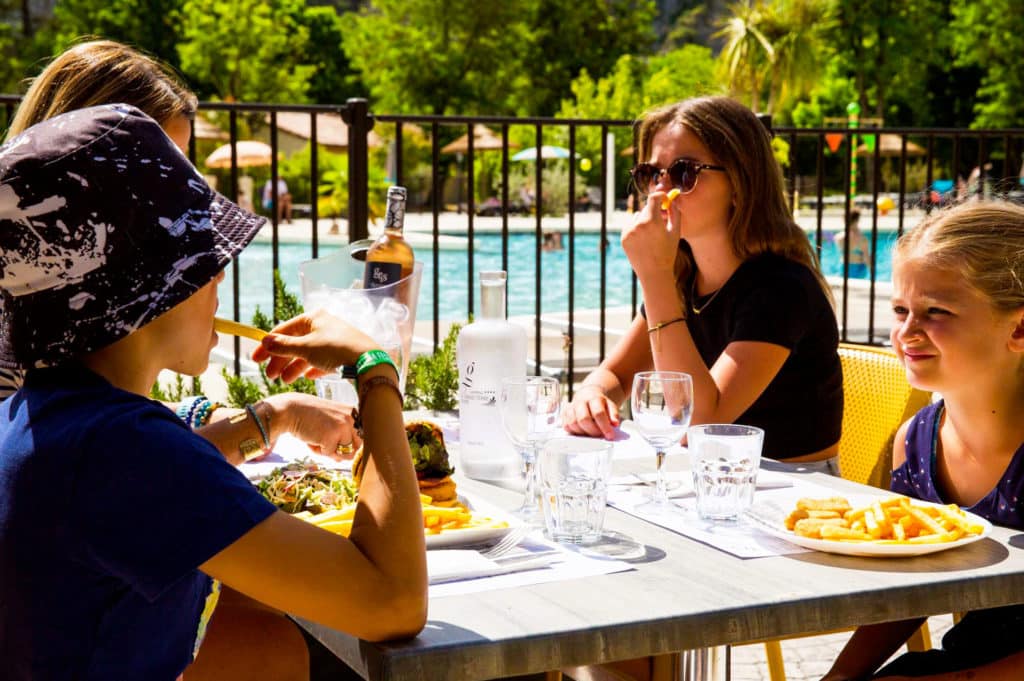 And if you're hungry or thirsty
come and discover our bar
Our restaurant also features a bar, usually open all day and all evening. In a warm and lively atmosphere, you can enjoy breakfast, an ice cream with the family or one of our cocktails. And if you like meeting new people, this is the place to be.
Traditional cuisine or fast food
you'll find what you're looking for
If you'd like to sample the specialities of the Ardèche, we'll be delighted to present you with a wide range of regional dishes à la carte. If, on the other hand, you prefer quick meals or takeaways, we also offer pizzas, sandwiches, salads and French fries.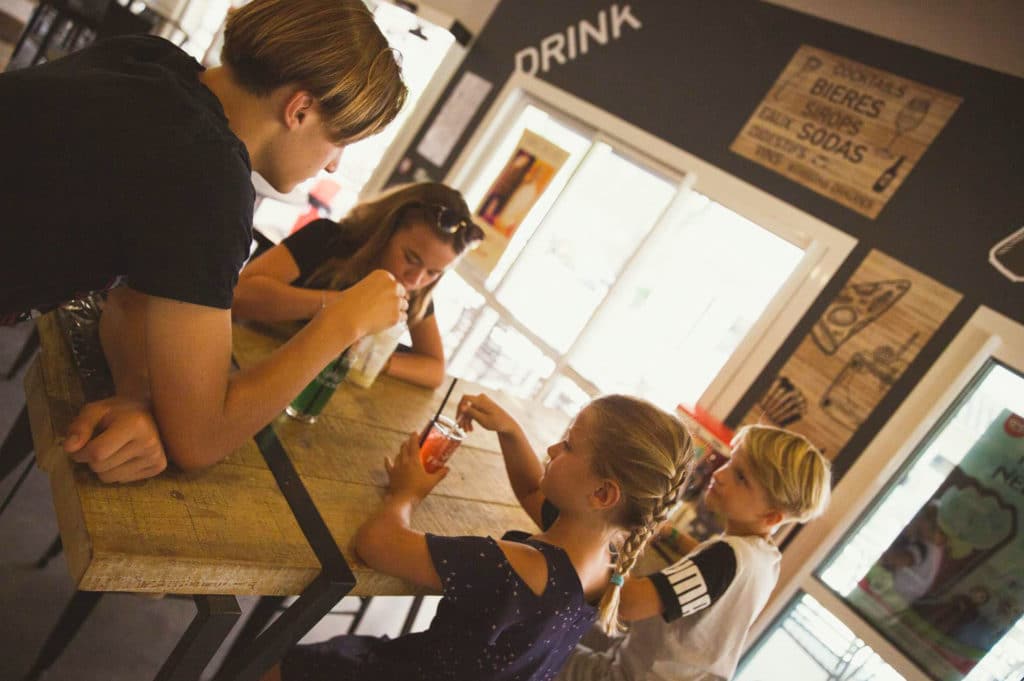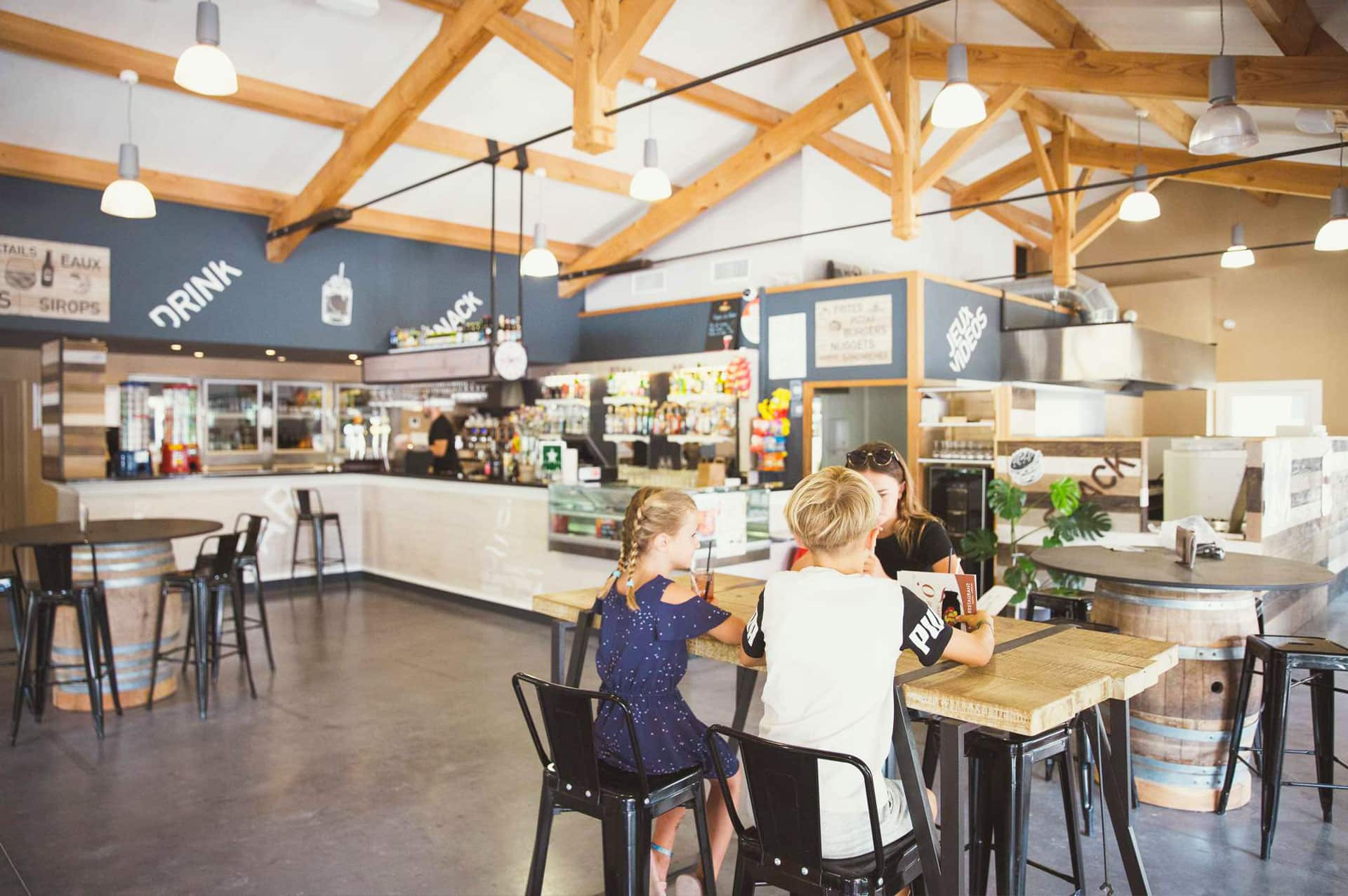 Our restaurant in Ruoms is also open
to guests from outside the La Grand'Terre campsite
If you've come to spend a vacation in the Ardèche, but aren't sure whether to stay at our campsite in Ruoms, you should know that our friendly restaurant is also open to all visitors. If you live in Ruoms or the surrounding area, don't hesitate to come and eat in our restaurant.