Unforgettable evenings at La Grand'Terre
Discover the Joys of the Ardéchoise Night
Welcome to La Grand'Terre, where days are filled with adventure and nights vibrate with excitement. Our evenings are a captivating mix of musical entertainment, convivial games and culinary discoveries, all in the exceptional setting of the Ardèche. Whether you prefer to relax with a drink in hand while listening to live music, or take part in our fun-filled game nights, we've got something for everyone. And the icing on the cake is the presence of the Aluna Festival in Ruoms, a not-to-be-missed event for music lovers. Immerse yourself in the festive atmosphere of our evenings, and create unforgettable memories under the Ardèche stars.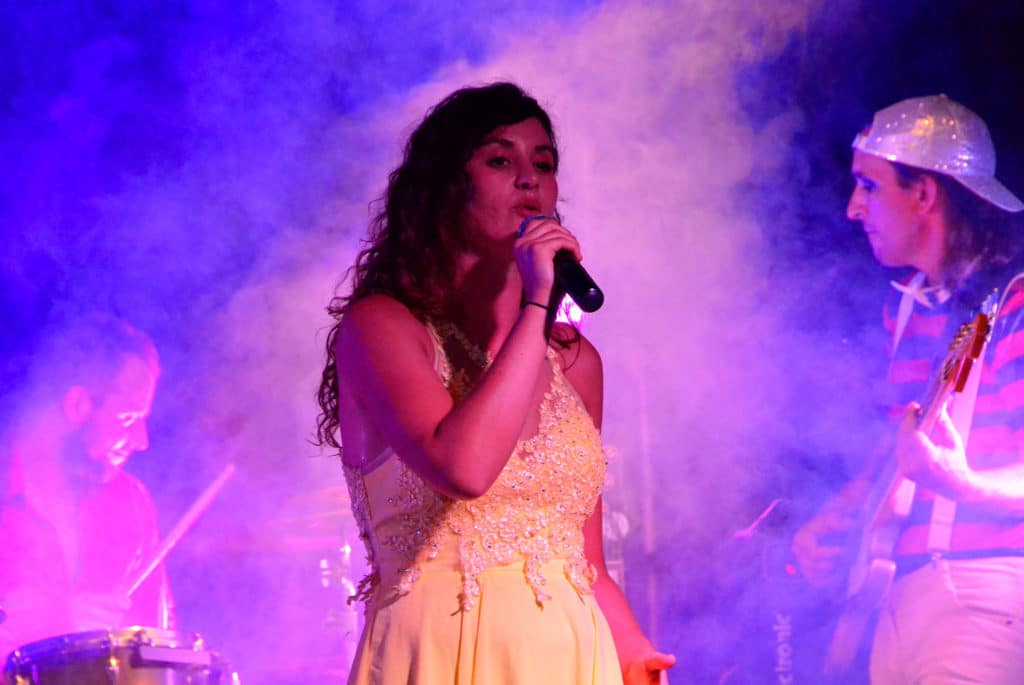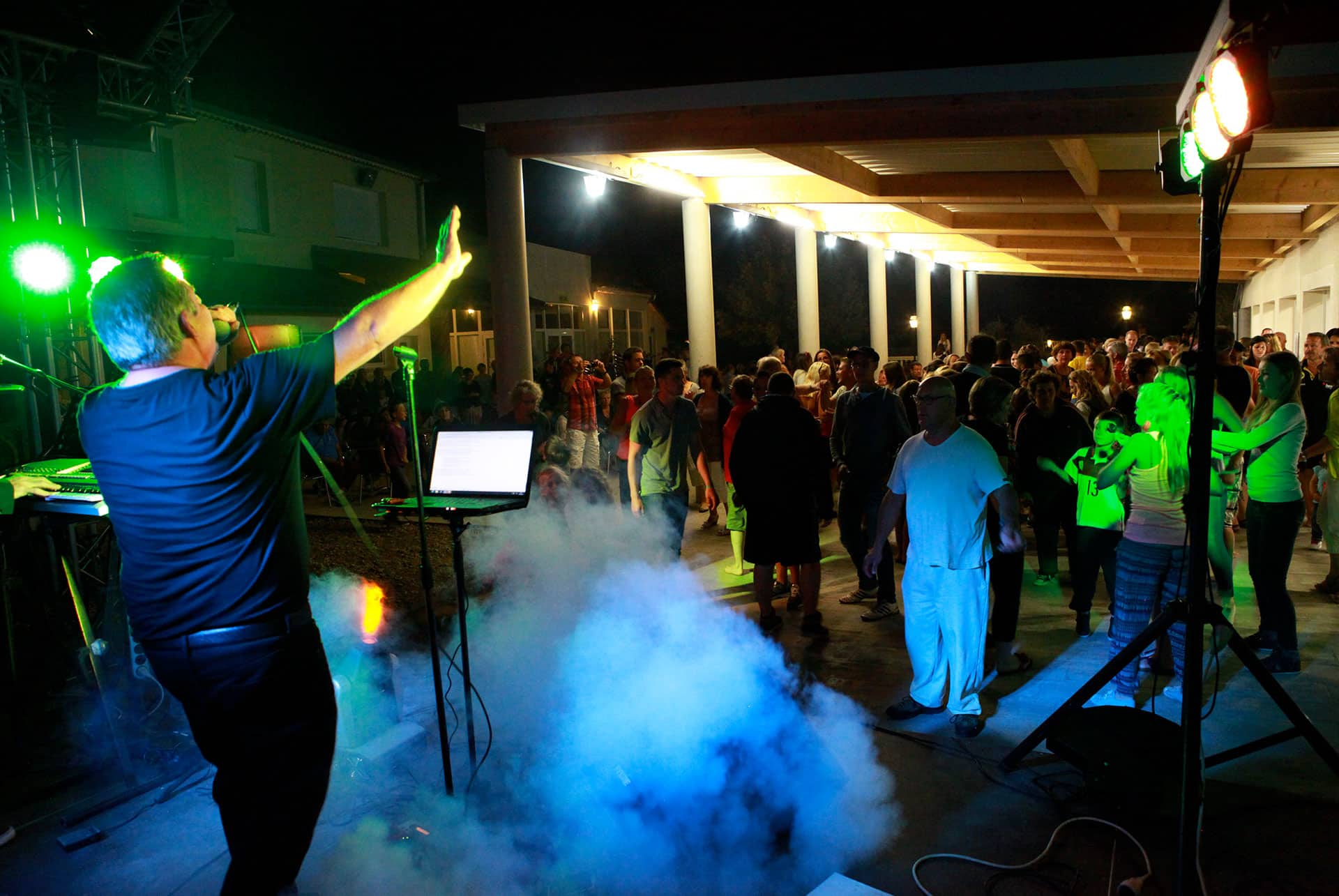 Beautiful evenings
at the Ruoms campsite
Camping La Grand'Terre offers a wide range of evening activities for the whole family. Concerts, karaoke and game nights are frequent and always varied: there's something for everyone.

You'll be able to enjoy the atmosphere while you sit back and relax on the bar's terrace, and why not try some of the Ardèche's signature drinks.

La Grand'Terre is a campsite in the Ardèche, so you'll never have time to get bored!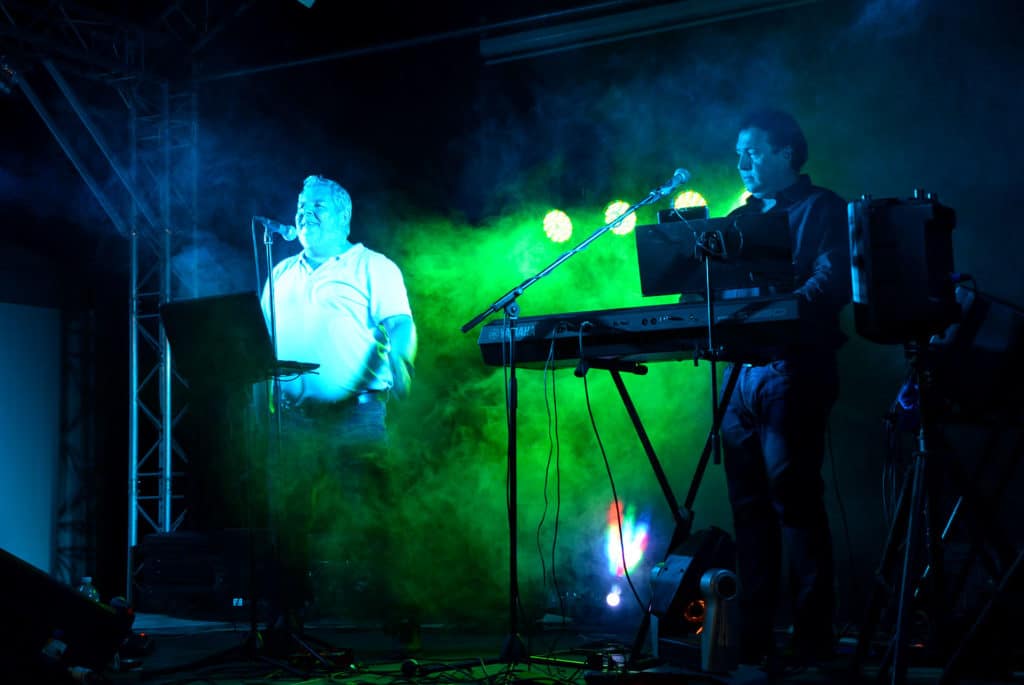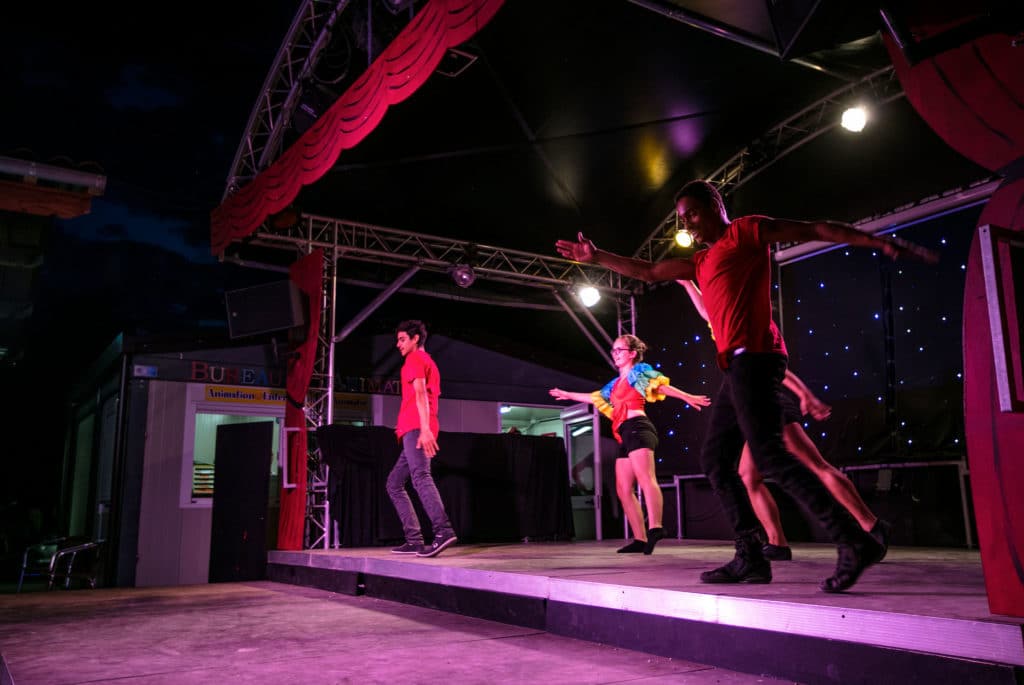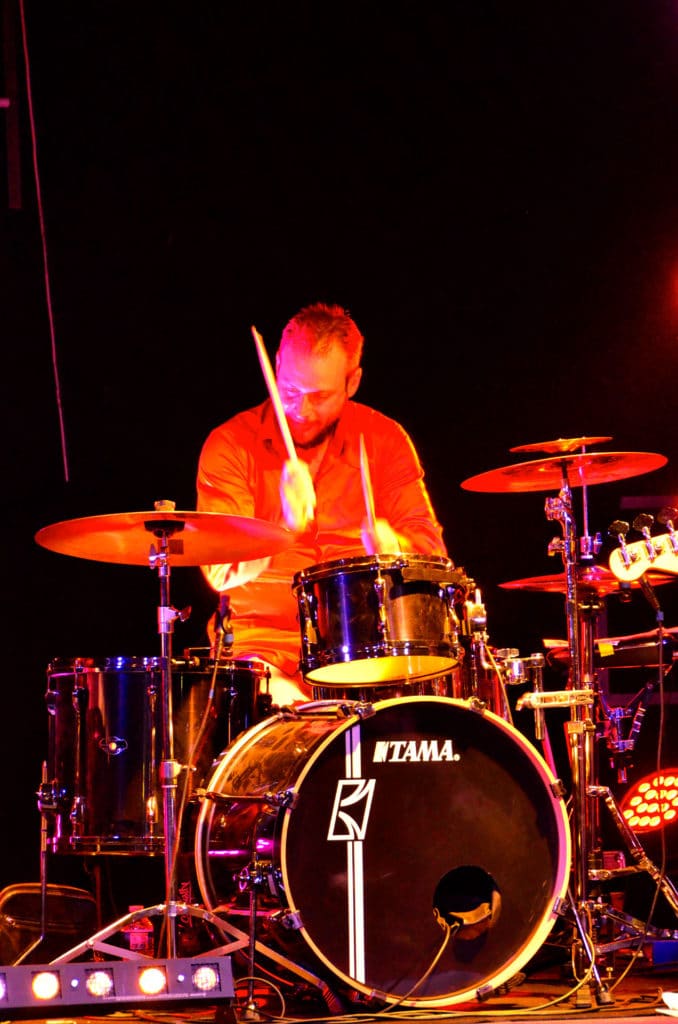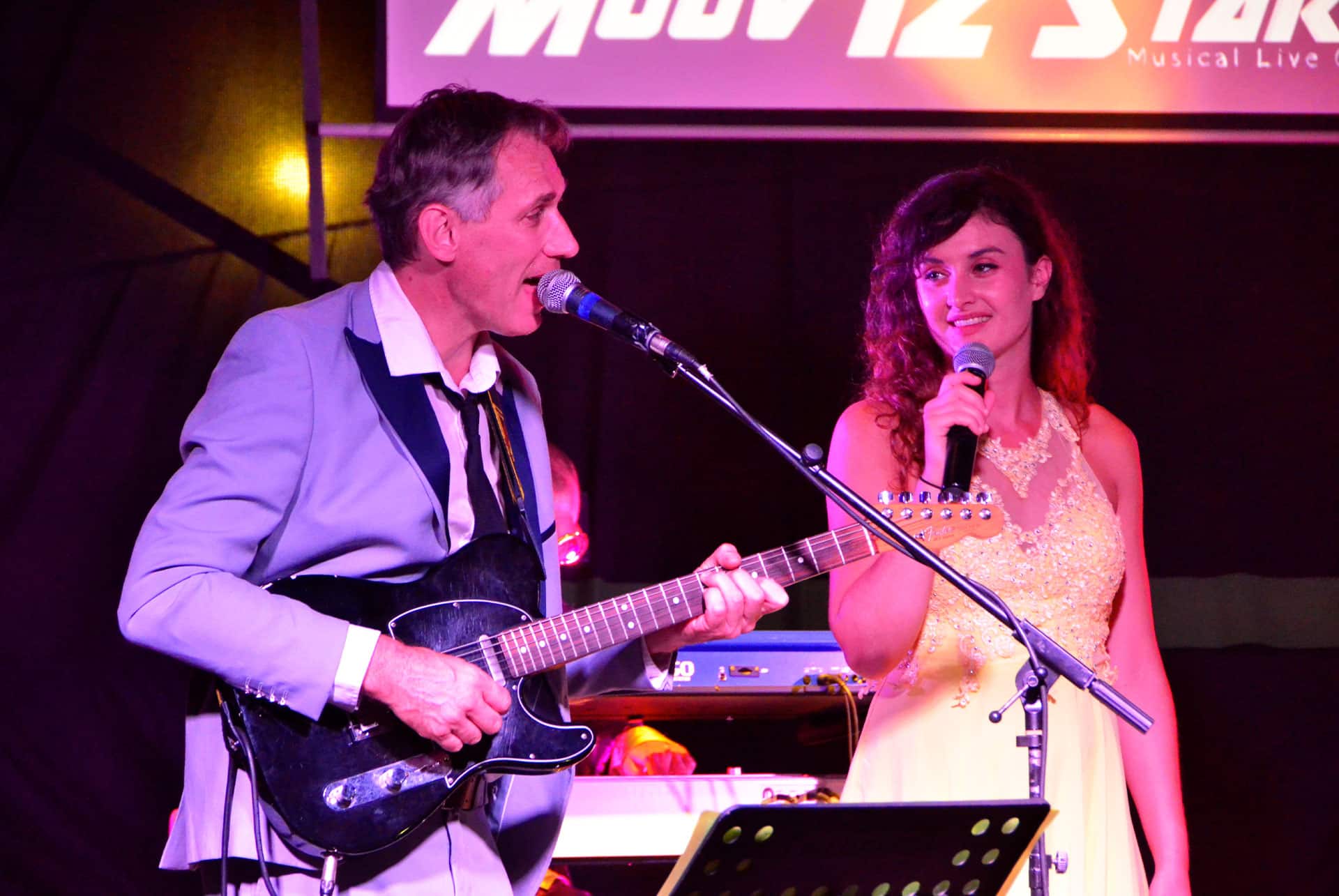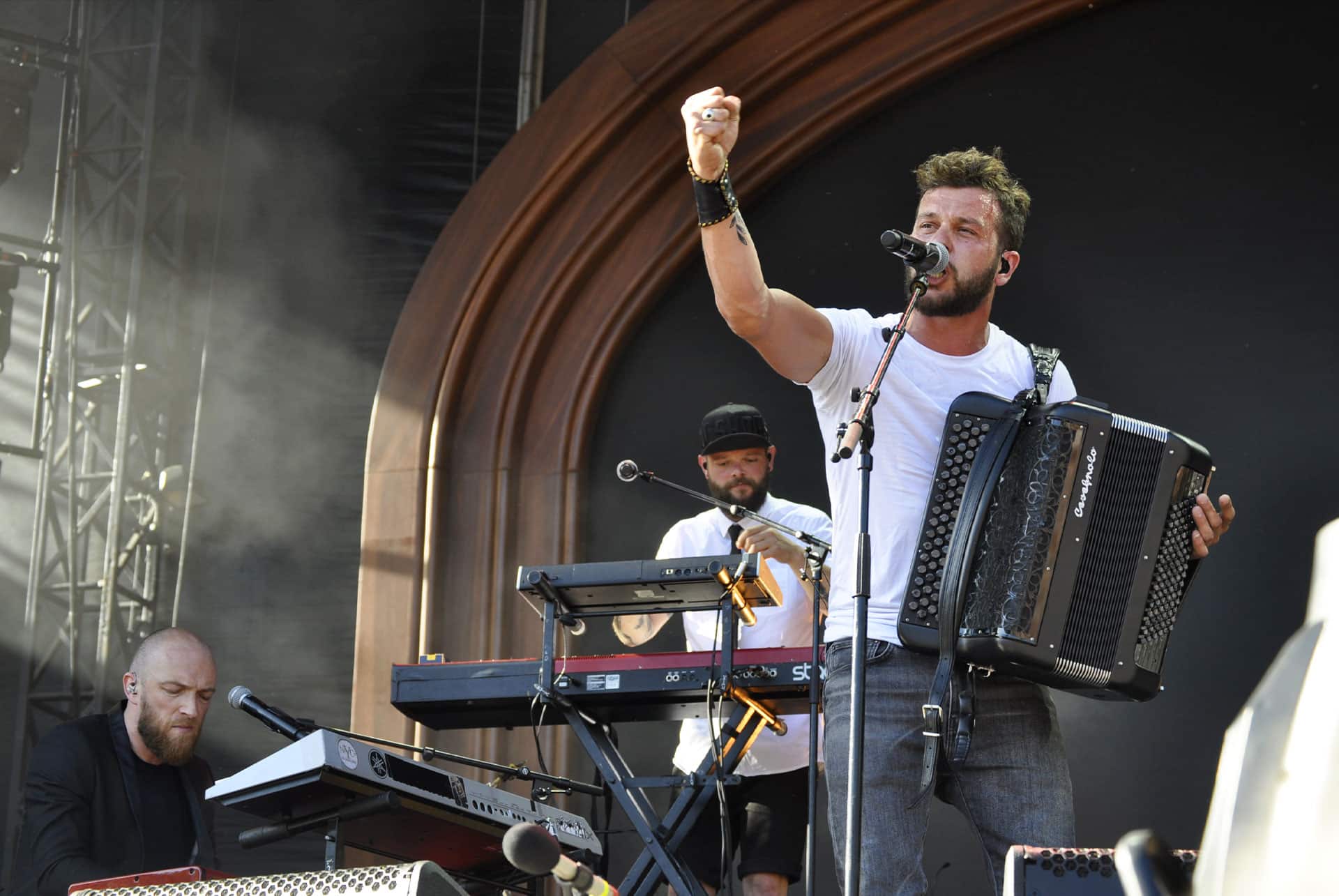 And while you're in Ruoms
Enjoy the Aluna Festival!
Your stay in La Grand'Terre coincides with a not-to-be-missed event in the region: the Aluna Festival in Ruoms, to be held on June 29, 30 and July 1, 2023. Renowned for its eclectic program and festive atmosphere, this festival is an excellent opportunity to discover international and local artists, while enjoying an exceptional natural setting.
In addition to the festival, our 4-star campsite in the Ardèche is full of surprises. From themed evenings to riverside activities, every day is a new adventure. Enjoy a vacation of music, nature and discovery at La Grand'Terre.