Multi-sport area, fitness area
at your disposal
When it comes to sporting activities at our La Grand'Terre campsite in Ruoms, everything is up to you. If you like the gym, you'll love our fitness area. You can also take advantage of our petanque, tennis and even volleyball courts for sunny matches. Mölkky, a Finnish bowling game, offers another way to have fun outdoors. Last but not least, a multi-sports area is available for soccer and handball matches.
Come and play on our tennis court.

A little further on, you'll also find a tennis court: it would be a shame not to try your luck there.
We're also keen to help you discover the treasures of our region. To this end, a specially-trained leader regularly organizes hikes and bike rides. You'll be able to set off on an adventure and explore the magnificent landscapes surrounding the campsite, while enjoying some physical activity in the great outdoors.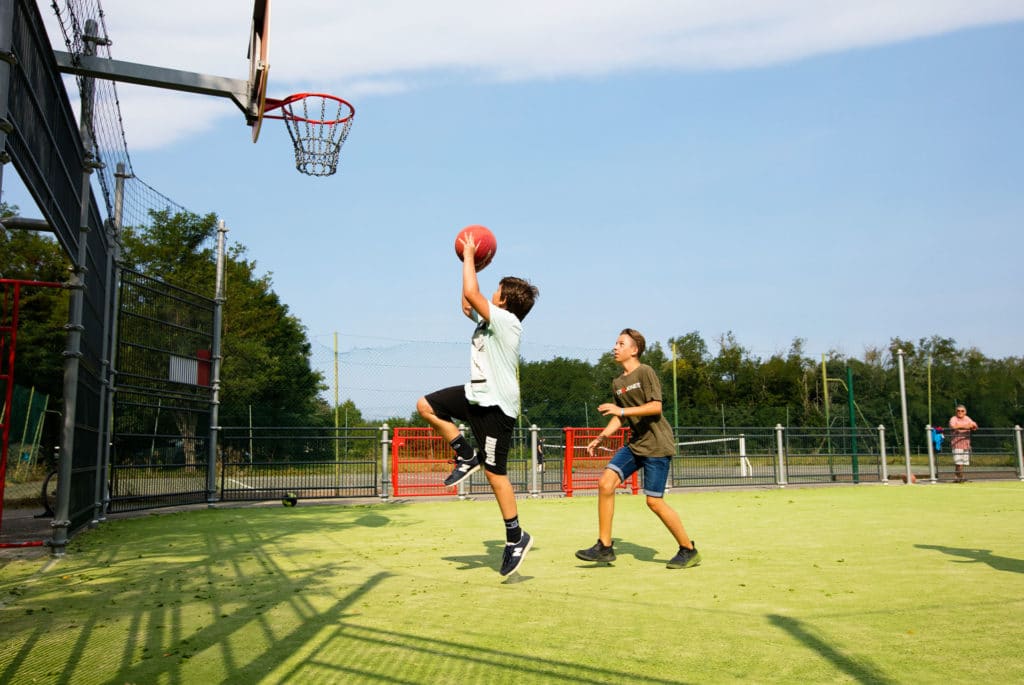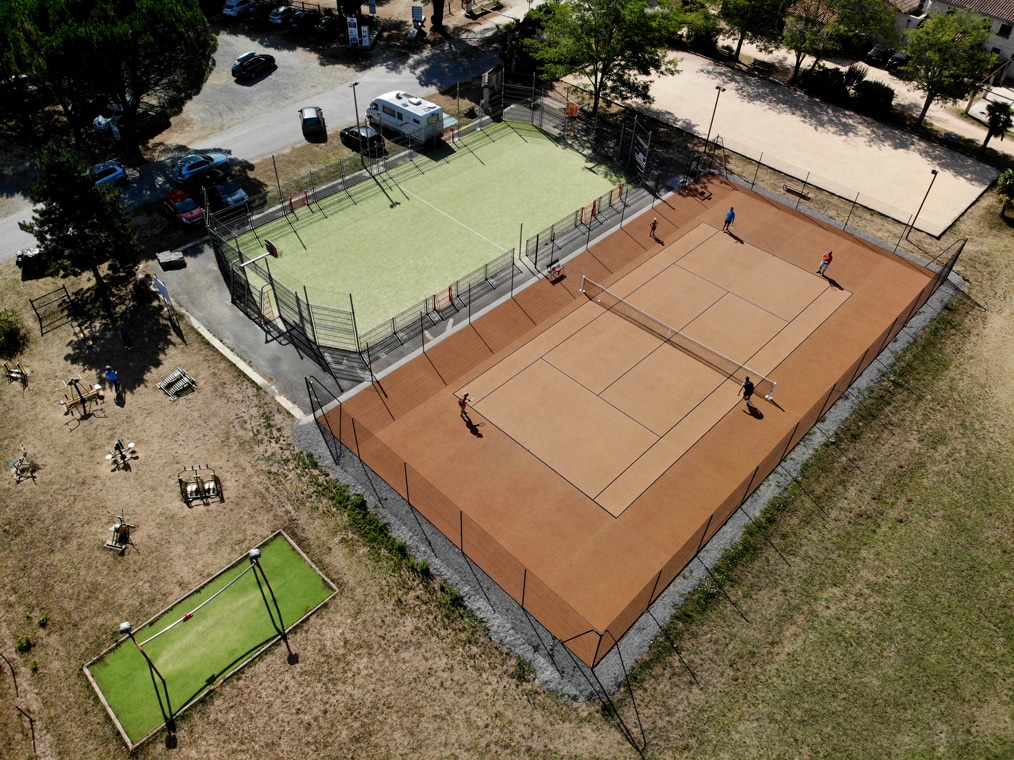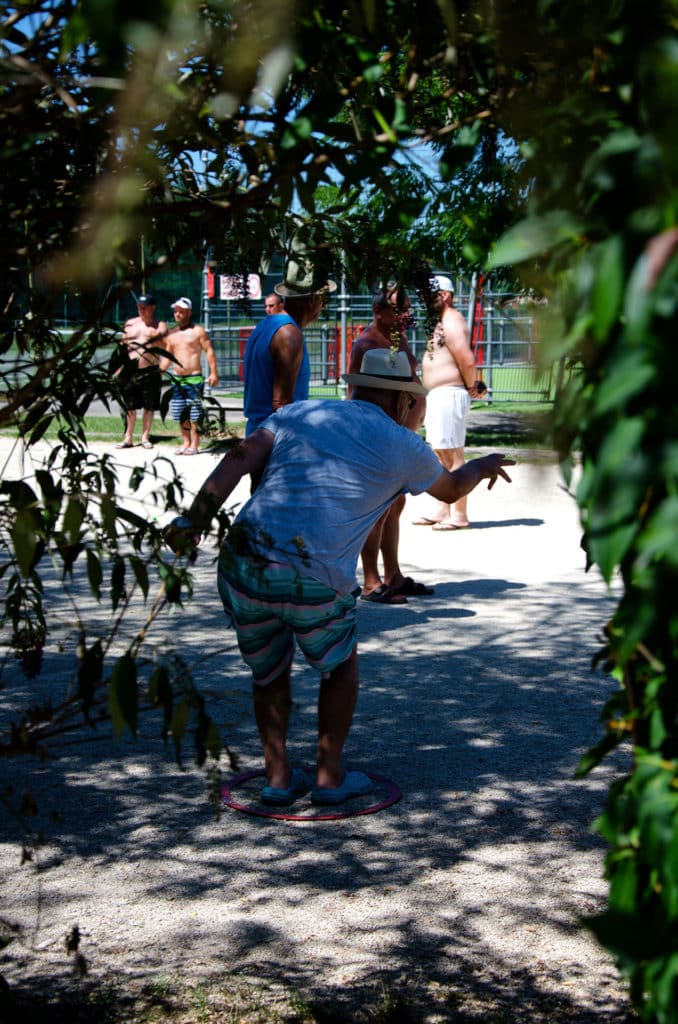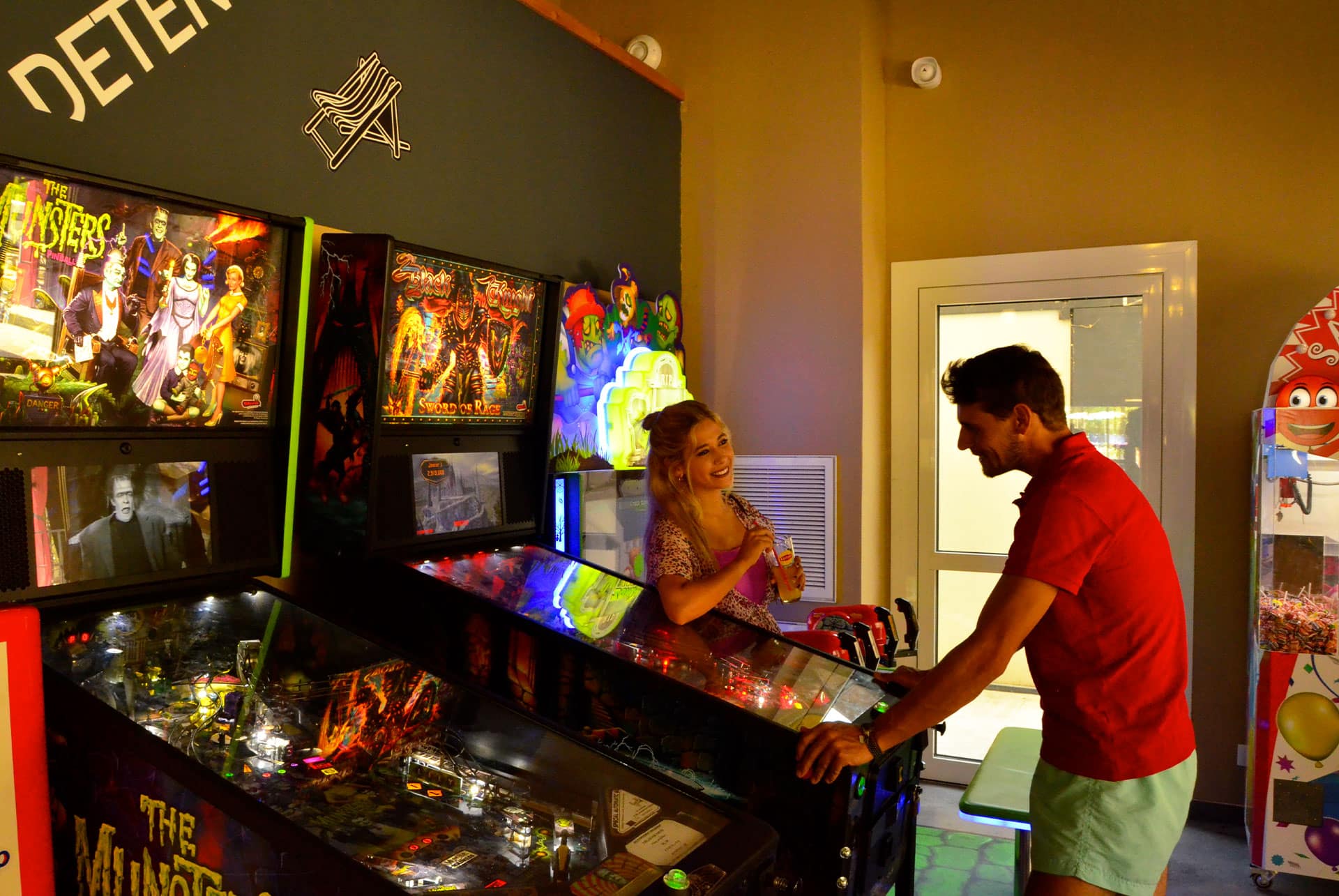 Activities of all kinds
organized by the campsite entertainers
Throughout your stay at La Grand'Terre, you'll be free to take part in a variety of games, events and outdoor sports activities. Tennis, pétanque, volleyball and table tennis tournaments are regularly organized at our campsite in Ruoms.
In addition to sporting activities, we also offer a range of board games available for loan at reception. A great way to share good times with family and friends on camping evenings. And for digital enthusiasts, discover our video games room, ideally located next to the bar-restaurant. Whether you're a competitor, a gamer or just looking for fun, our campground offers a multitude of activities to suit all tastes.